Your dental practice prides itself on effective treatment and excellent patient care rather than digital marketing practices such as SEO.
However, every dental practice needs new patients to thrive, which is why you need to know about dental SEO.
This guide can help give you a better understanding of SEO for dentists.
SEO, or Search Engine Optimisation, is the process of improving the ranking of your website on search engines such as Google or Bing.
SEO is a complex process that involves over 200 different ranking factors, some of which we will get to below:
Why is SEO important for your dental practice?
If you've ever wondered how you could rank higher in search engines like Google and Bing, a dental SEO strategy is the best way to achieve your goals. Optimising your SEO is a time-tested way to drive organic web traffic and bring more patients to your dental practice.
Every business aims for the top spot on a search engine result page (SERP). Dental SEO can help your practice achieve that without paying for ads or using pay-per-click (PPC).
So, when a potential patient searches for "dental practices near me" or other search terms, your SEO strategy is what makes your website more relevant than the competition and boosts your ranking position.
Would you believe that over 25% of users click on the number 1 search result? The click-through-rate drops massively for every step away from top spot you are, whilst page 2 rankings barely receive any clicks.
Optimising your site will help your dental practice be more competitive and rank higher on search results.
Another very important thing to consider for dental practics is local SEO. Local SEO is the process of optimising a site to appear for searches related to the local area – vital for dentists looking to attract more local patients.
For example, important keywords could be:
'Dentists in Cornwall'
'Dentists in the South West'
'Emergency Dentist near Exeter'
'Dentist near Me'
'Dentist Accepting Patients'
Local SEO is an inbound marketing technique that helps drive traffic to your website. Instead of using intrusive methods to generate leads, patients near your practice find you out because they're interested in your services. The result is better quality leads and higher conversion rates.
53% of all website traffic is driven by organic or un-paid search. And the greater the flow of traffic to your site, the more opportunities to convince new patients to book for their next check-up.
What Factors Determine how a Dental Practice Ranks in Search Results?
The main difference in the type of ranking factor is whether it relates to on-site or off-site, the differences can be seen below:
On-site ranking factors refer to the information Google and other search engines gather from your website.
These factors include who you are, the services you provide, whether you're trustworthy or an authority in your field, what questions you answer for patients and more.
It's worth remembering that this isn't a one-off process, and your website is constantly being crawled for on-site ranking factors.
Off-site ranking factors include what others think about your website. In terms of dental SEO, the most significant single factor is the number of other websites that refer to your practice or link back to it.
So when a potential patient types "dental practices near me" into a search engine, Google will assess on-site and off-site ranking factors and use them to determine:
The results a search engine shows
The type of results a search engine shows, including websites, blogs, reviews and dental directories
The ranking order of those results
5 Top Tips – SEO for Dental Practices
SEO is essential for building credibility and trust in your practice. Patients trust the top 3 search engine results to be the best. But how do you reach these top positions? Here are our 5 top tips:
A good SEO strategy is based on optimising relevant keywords throughout your website. Start by researching keywords for the most important pages of your website, thinking about the services you offer, your location and your client base.
Here are a few ideas for keywords for dental practices:
Affordable
Teeth Whitening Services
Dental Hygienist
Tooth Extraction
Experienced Dental Surgeon
Trusted Dentist
Ensuring keywords such as these are included on your site means your site will be more likely to rank well. You will need to include these terms on your site meta info such as page titles.
To edit your meta info and page titles, you'll need to be able to access your website's content management system (CMS).
Popular website platform like Shopify and WordPress have simple meta title and description fields for you to add the keywords in, meaning no coding is required!
2. Gain Positive Patient Reviews
Patient reviews are an excellent way to show Google that your dental practice is trustworthy and an authority in its field. Building feedback is an under-utilised strategy that can demonstrate you're a dentist to trust.
Develop a strategy for generating reviews and following up on your feedback. Getting reviews on your Google My Business page will mean they show up on Google Maps – a vital tool for anyone looking for a local service such as dentistry!
3. Make sure Technical SEO is on Point
Technical SEO provides a framework to increase site visibility for search engines. It refers to site optimisation undertaken to enhance crawl and indexation by Google, Bing and others.
Every website is unique, whether it's a complex project or needs back-to-basics SEO and it's likely there are improvements that can be made to your site.
When you're optimising technical SEO, you need to look at:
Site structure
Site speed
Broken links (404s)
Image alt tags
Site localisation
Canonical tags
Structured data such as review snippets
You can tackle technical SEO in several ways. The best course of action is a professional SEO auditing service that can uncover and fix any underlying issues. There are lots of Free SEO analysis tools out there, but without an expert to decipher the results it may all be difficult to decipher!
4. Create Relevant, Useful Content
In the past search engines used to focus solely on the number of keywords on the page, but it is much more sophisticated these days and rewards high-quality content that is also keyword-rich.
But how do you create great content on your site?
Potential patients will respond to original content that helps them with their dental issues.
Your content should focus on adding value for your patients, not promoting your business. For example, you could blog about standard procedures and dental issues and provide FAQs answering common questions about dental procedures and your practice.
How to get rid of bad breath?
What food and drinks cause my teeth to get stained?
When can dental braces be removed?
How to prevent gum disease
Is an electric or manual toothbrush better for removing plaque?
How do you clean dentures?
By being helpful and answering common questions, your website will pick up more traffic and thus have more authority with search engines.
Finally, don't forget your call to action so potential clients can get in touch – they will be more interested if you've helped them with a useful guide already!
5. Scale your SEO with link building
Link-building is vital for off-site SEO, with backlinks from authoratitive websites helping to both increase traffic and your search engine rankings.
High-quality backlinks can have a significant impact on your ranking, and there are a number of content marketing techniques that can be used to achieve these.
Some popular ones include:
Guest blogging – writing a blog for another site in exchange for a link;
Dental directories – obtaining a link on a site that lists dentists and other local businesses
Digital PR – where you distribute a good news story via local online media.
How About PPC For Dentists?
Whilst SEO can take a relatively long time to see results, PPC (Pay-Per-Click) Advertising can see you get website traffic straight away.
Paid ads usually take up the first 3-4 spaces at the top of the search engine result pages, appearing above organic listings.
For service-based business such as dentists this is a great way to pick up quick and easy traffic for your key target terms.
The extra benefit of Adwords for dentists is that you can limit your ads to your town or city, meaning you only target local people who are far more likely to become your clients.
Of course, you will need to pay Google for the clicks, as well as a paid search agency for the cost to set up and maintain the account.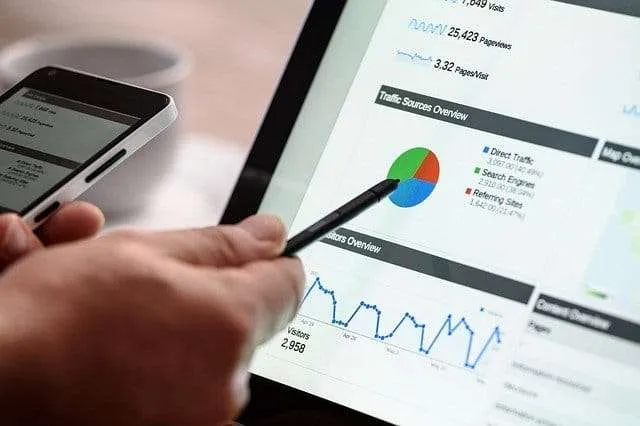 Confused by SEO for Dentists? Search Hog Can Help
We hope this brief guide to dental SEO has given you a better understanding and appreciation of its importance for your business. However, understanding SEO is very different to knowing how to implement an effective SEO strategy for your dental practice.
By letting a professional SEO consultant deal with every aspect of your website SEO, you're free to concentrate on what you do best – running a successful practice and delivering exceptional patient care.
If you would like any queries about SEO for builders, please get in touch with Search Hog today. We can help improve your website visibility online and attract more customers to book construction projects with you!