Whether you run a 5-star hotel or a small B&B, getting fresh enquiries through your website is a must. In this SEO guide for hotel owners, we'll look at what SEO is and why it's so important for accommodation providers.
What's more, you'll pick up some valuable tips on improving your search engine ranking and get those all-important bookings.
SEO, or Search Engine Optimisation, is the process of improving website visibility, ideally on the most relevant and high-volume keywords in your field.
This means that whenever guests search for a place to stay, your hotel or B&B is more likely to be clicked on by a prospective guests, thus meaning you end up more booked up than ever!
Why is SEO important for your hotel?
Depending how saturated the market is in your area, a search for "hotels in…" could return tens or hundreds of relevant results.
And that's what makes SEO so important for your hotel business – it gives you the opportunity to get ahead of the competition and maximise bookings from prospective guests.
Search engines like Google use a number of factors each prospective guests search for a hotel. The better your hotel ranks on those factors, the higher up the rankings you'll find yourself.
Another very important thing to consider for accommodation providers is local SEO. Local SEO is the process of optimising a site to appear for searches related to the local area – which is especially relevant for hotels.
For example, important keywords could be:
'Hotels in Cornwall'
'Hotels in Falmouth'
'B&B in Cornwall'
'Hotel by the sea Cornwall'
'Beach hotels Cornwall'
'B&B in Cornish village'
You will need to think of how you can create pages or content targeting these terms and thus appearing for these local searches.
Another important aspect of local SEO is appearing on Google Maps using a Google My Business profile.
Regularly updating your Google My Business profile, adding great imagery and gathering positive reviews is a big part of appearing for local searches – highly recommended for any accommodation provider!
We've put together these top five SEO tips for hotels so you can start making changes and climbing the rankings today.
It's vital to have a clear understanding of the keywords and phrases that your potential guests will use to find your hotel online. Search engines like Google rank your website according to the keywords they find.
For hotels and accommodation providers, location is key and will likely be an important aspect of any keyword strategy.
It's important to think about keywords potential guests may search when looking for somewhere to stay.
Keyword research is usually done using specific tools such as Google Keyword Planner as well as competitor analysis, but these tools may not be accessible to you if you're not using an SEO agency.
Here are some SEO keyword ideas for hotels to think about and include on your site when optimising your website:
Luxury/cheap
Breakfast included
With pool
Near beach
4/5 star
Dog-friendly
Near airport/train station
These keywords will likely also be the USPs of your accommodation, so you may be shouting about them already, but – if not – include the keywords in the text and meta title/descriptions (more about that later on!)
2. Add Keywords to your Site Meta Info and Page Content
There's no doubt SEO can seem extremely complicated, especially when you've got a million other things to think about. Your keyword research will have revealed just how many different search terms you need to be aware of for your accomodation business.
However great the challenge, the best advice is: start small. Optimise your site for critical keywords and then keep improving as you become more comfortable with the SEO process.
One of the best places to start is with the meta descriptions and page titles on your site.
The page title is what first appears when your guests search for your hotel.
The meta description is the 1-2 line brief description that appears in search results.
Ensuring that each page title and meta description is unique and includes target keyword/s gives potential guests a brief idea of what to expect and encourages them to click through to your site.
What's more, adding this info to pages is simple if you're using a platform such as WordPress or Shopify.
3. Make sure Technical SEO is on Point
However, improving your site ranking is just one part of the SEO jigsaw. In order to deliver the kind of website experience that users have come to expect, you need to make sure your technical SEO is on point.
Technical SEO involves optimising the infrastructure of your website so it's fast, easy to navigate and user-friendly.
Without the solid foundations of technical SEO, your site will struggle to rank competitively at all. These are some of the most important things to consider:
Sitemaps
URL structure
Navigation
Page loading speeds
Broken links (404s)
Image alt tags
Site localisation
Much, much more!
Implementing technical SEO isn't just about pleasing search engines though. As well as the SEO benefits, creating a highly functional and usable site is also a great way to convert those casual browsers into new guests.
To get a handle on any technical SEO issues for your site, a paid SEO audit is recommended.
4. Create Relevant, Useful Content
Content creation is another excellent strategy when you're trying to improve SEO.
Search engines give preference to websites that have high-quality, unique content. Make sure that the content on your hotel's website is informative, well-written, and relevant to the target audience.
Content can cover a wide range of features including blogs, FAQs, help pages, videos and more which all help to enrich the user experience of people searching for topics relating to your hotel.
When creating content for your website, think about useful topics for people staying at your hotel. People searching travel-related topics like Michelin restaurants, bucket list must-dos or theme parks will all need somewhere to stay.
So try adding well-written content around things to do near your hotel that add value for your potential guests – it could even be based around common questions you get from visitors.
Here are some more blog content ideas for hotels, B&Bs and other accommodation providers:
Best places to eat in [location]
Famous attractions in [location]
Best walks in [location]
Best activities for kids in [location]
Rainy day activities in [location]
Remember, it's also an opportunity to rank for a different set of keywords (referred to as long-tail keywords) and boost your SEO.
Don't forget to add a call to action to 'book now' with a link to your hotel's booking page. It could tip the balance for travellers already considering a trip to your area to book in at your hotel whilst reading one of your blogs!
5. Scale your SEO with link building
If you've implemented the first four tips, you could be ready for some more advanced SEO.
This final tip is of real benefit to hotel owners who find themselves in a saturated market where it can be hard to differentiate yourself against the competition.
One of the biggest factors in Google rankings is the number and quality of links from other sites that point to yours.
But it's not enough to go for quantity – Google and other search engines also look at the quality of your links, so try to establish relationships with authoritative and trustworthy sites when you're link building. That way you'll start to increase trust as well as traffic.
The best way to build links long term is through a targeted content marketing strategy, reaching out to sites in your niche and offering to write a guest post on their site in exchange for a link back to yours.
For hotels, building links can be tricky. You may not have a lot of content or a blog of your own. However, there are a number of strategies you can use:
Guest posting on the most prominent sites in the hospitality industry. Partnering with travel websites and agencies can help expose the hotel to a wider audience and drive more traffic to your website.
You may also look to approach relevant directories such as list of local hotels, well-reviewed hotels or local newspapers.
Another tried and trusted method is through the use of digital PR – basically doing something newsworthy like announcing plans for an expansion or makeover or sponsoring a local event. This has the added bonus of creating a positive reputation in your local community.
Finally, consider how to improve the number of reviews of your hotel. Encouraging media outlets and bloggers to review your hotel can both encourage more people to visit and gain you a backlink at the same time.
How About PPC For Hotels?
Whilst SEO can take months to see results, PPC (Pay-Per-Click) or Google Adwords can give you instant website traffic for chosen keywords.
These are often quite prominent, with 3-4 ads at the top of the page before the other non-paid search results are featured, meaning they can attract plenty of clicks for your hotel.
Of course, you will need to pay Google for the click, as well as a PPC specialist for the cost to set up the ads themselves.
Google do now have a 'smart mode' which makes it easier for end-users to set up ads themselves, but you can still end up spending money on irrelevant keywords if you're not sure how to use this and it may well cost you more than getting a professional to set it up for you!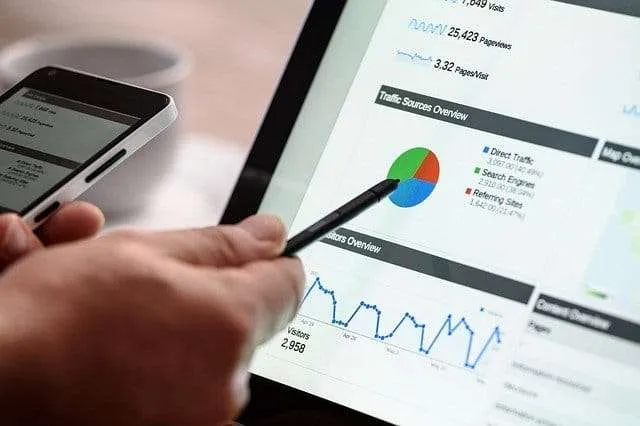 Confused by SEO for Hotels? Search Hog Can Help
It's perfectly normal to feel overwhelmed about setting up the SEO for your hotel. We hope this guide has helped, but if you are more confused about SEO than before you read this guide, an  SEO consultant could be the best option for you.
If you would like any help with the SEO strategy for your hotel, please get in touch with Search Hog today. We can help improve your website visibility online and attract more guests to book with you!