If you own a law firm, you constantly need a new source of clients which is why  you want to rank top in Google search. Below we look at some expert SEO tips for lawyers to help bring in more clients for your business.
SEO, or Search Engine Optimisation, is the process of improving the rankings for important keywords of your website on search engines such as Google or Bing.
Why is SEO important for your website?
SEO (Search Engine Optimisation) is the best way to grow website visibility and organic traffic. SEO gives you greater visibility in SERPs (search engine page results), allowing your business to attract and convert clients.
Unlike Pay Per Click advertising such as Google Adwords or paid social media, you'll keep gaining free traffic as long as your page is high in the rankings. And SEO can make the most of law-related keywords for free that can be extremely expensive for pay-per-click advertising.
Add valuable content that provides workable solutions, and you'll start building trust and authority. In turn, this pushes your ranking higher and promotes your content to more potential clients.
So as a lawyer, how can you get the most out of SEO?
Another very important thing to consider for seo for solictors and other lawyers is local SEO. Local SEO is the process of optimising a site to appear prominently for people looking for a local service, which may be the case for many potential clients for law firms.
For example, important keywords could be:
'Solicitor in London'
'Family lawyer in the South East'
'Divorce lawyer near Exeter'
'Best Lawyers in London'
'Local conveyancing solicitors'
To appear for these search terms, you will need to work out how to create pages or content targeting these terms, which we will discuss later in the guide.
Another important facet to local SEO is appearing on Google Maps using Google My Business.
The best way to appear highly on Google Maps is by gaining positive reviews for your business – not always easy for law firms – but think of how to incentivise positive reviews for any past clients.
5 Top Tips – SEO for Solicitors & Other Lawyers
Google ranks your website by looking at 200 different ranking factors. Of course, some are more important for the construction sector than others. Implementing these top 5 SEO tips should significantly impact your website traffic.
As a solicitor, your website must deliver helpful, high-quality content that engages your visitors.
First, establish the search terms related to your areas of specialism, e.g. "mergers & acquisitions", "conveyancing", "wills", or "divorces".
Does your website give clear answers about the legal services you offer? For example, if you specialise in conveyancing in London, what search terms is a housebuyer likely to use? Keywords research should help you target valuable legal keywords and improve your ranking.
When you start creating content, you should also consider the following:
Does your website clearly show the type of legal work you undertake and the areas you cover, e.g. personal law in London?
Can a client easily find the legal services you offer, e.g. conveyancing, personal law, commercial law?
Is it clear how successful you are, e.g. credentials, client reviews?
Do you discuss your fee structure?
What would a client learn from visiting your website? Are you providing clear and helpful answers for your clients' queries, e.g. how long does conveyancing take?
Is your content current and kept up to date?
Creating a variety of content around the same keyword can be challenging for legal websites. Therefore, your content should cover as many variations of your target keywords as possible, including long-tail forms, to optimise your site's visibility.
For example, one person might search "house conveyancing" while another will ask "how to choose a solicitor for conveyancing my house." Therefore, your website should create as much content as possible to cover all potential variations for all the legal services you offer or seek to rank highly for.
So if you want to rank for "conveyancing in London," you also need to target keywords including "how to choose a conveyancer" ; "Questions to ask your conveyancer" & "Conveyancing tips for London homeowners"
Google places a high premium on relevant, trustworthy and authoritative content and ranks sites that provide this over ones that don't. The more your content adds value for potential clients, the better your site's ranking will be.
2. Add Keywords to your Site Meta Info and Page Content
Now you're clear on thekeywords you want to target, it's time to start building pages. To help Google find and rank each page for those terms, you'll need to consider two of the most important elements to optimise:
The page title is what first appears when your guests search for your website.
The meta description is the 1-2 line brief description that appears in search results.
Make sure tags are descriptive and include your services and where you operate. So if you specialise in conveyancing solicitors in Cornwall, your title tag might read "Conveyancing Solicitors in Cornwall".
To change your meta info and page titles, you'll need to be able to access your website's content management system (CMS).
Website platform like Shopify and WordPress have simple input fields for these, but most popular CMS's will allow you to enter these easily.
3. Make sure Technical SEO is Set up Correctly
Optimising your website's infrastructure is important not only for usability but also SEO.
But what do we mean by technical SEO? Here are some important factors to consider:
Site structure
Site speed
Broken links (404s)
Image alt tags
Site localisation
Canonical tags
Structured data such as review snippets
You can tackle technical SEO in a number of ways. The best way to do this is to get a technical SEO audit to identidy any issues.
Free website scanning tools are also available, including Google's Page Speed Insights. However, if you're not a specialist, it can be difficult to know how to action the data!
4. Create Relevant, Useful Content
Whilst it may take some time for your service pages to rank for more competitive search queries, you can target long-tail keywords with blog content to pick up traffic.
For example, 100 people a month might search for "How to choose a solicitor for house conveyancing." That's around 1200 people a year. A blog post using that title and optimised for keyword search will drive that traffic to your website. In addition, you could add geographical tags like "in London."
Writing a broad-based post about your legal services will encourage engagement, even in areas beyond where you practice. In turn, this has a significant positive impact on your engagement metrics and can drive your post to an even wider audience, including:
Potential clients
Site visitors who boost your engagement metrics and recommend your post to others
Shares on social media which extends your digital reach
Creating backlinks to the original article that increase your site's authority
Providing fresh content creates the opportunity to build an audience. In turn, Google will keep crawling and indexing your new content for the relevant search terms. So focusing on keyword variations and three- to five-word long-tail forms in your blog posts makes sense for best SERPs results.
And always include a call to action at the end of every post so potential clients know what to do and how to contact you when they need your legal services.
5. Supercharge your SEO with link building
Whilst a technically sound site and keyword targeting is vital to SEO success, link building is the best way to take your SEO to the next level.
But how do you go about getting backlinks from other sites?
SEO specialists use strategies like guest blogs, directories and PR mentions.
Just a few backlinks from authorative legal websites can boost your ranking. But be cautious as building low-quality links can be seen as spammy by Google and penalised,.
How About PPC For Lawyers?
Whilst SEO can be a relatively slow process if you've not actioned it before, PPC (Pay-Per-Click) Advertising can give you instant website traffic for your target terms.
Paid ads usually take up the most prominent spaces at the top of the search engine result pages, although they are labelled as being paid which can put some people off clicking on them.
For service-based business such as lawyers, text-based ads (Search ads) are the best option for increasing leads through this channel.
Another advantage of Adwords for law firms is that you can limit your ads to a geographic area, meaning you can spend your budget on people looking for your services nearby!
Of course, you will need to pay Google for the click, as well as a PPC specialist to set up and maintain the account.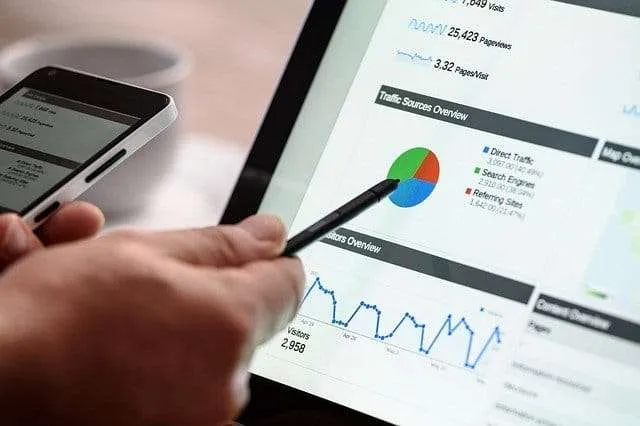 Confused by SEO for Law Firms? Search Hog Can Help
It's perfectly normal to feel like you don't understand all the ins and outs of SEO. We hope this guide has helped, but if you are unsure of the next steps, consulting a search engine optimisation specialist could be the best option for you.
If you would like any queries about SEO for law firms, please get in touch with Search Hog today. We can help supercharge your website visibility online and attract more new clients to your law firm!